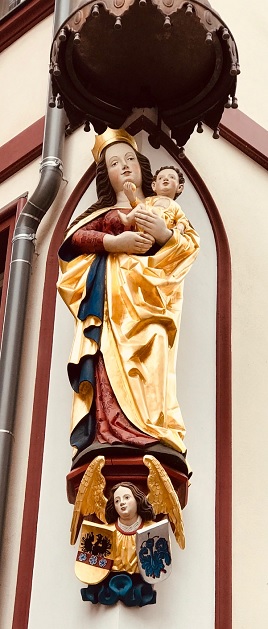 The "New Old" Town – for children
There are so many stories written on the facades of the 35 houses in the Frankfurt "New Old" Town! Where is the home of the Frankfurter sausage that became the American hot dog? Where did a Dutchman live that made a fortune selling sugar and spices? Where did the fair trade take place that made Frankfurt famous? The tour of this small and lively residential area, freshly built between 2012-2018 in a mixture of an old and modern style, children can get to know Frankfurt's city history in an exciting and entertaining way.
The tour begins at the "Kaiserpfalz Franconofurd" next to the "Stadthaus" and ends on the Römerberg.
Duration 1 hour