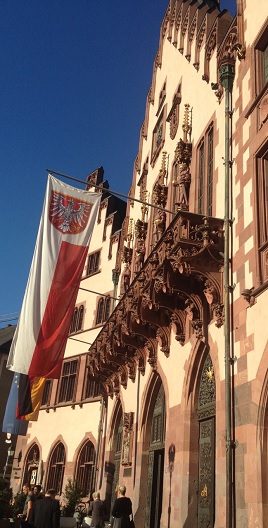 First time in Frankfurt?
You have just arrived and naturally you would like to have an overview of where you are and what to do !
I am sure you have lots of questions about what this exciting city has to offer, its rich history and everyday life. Let me help you – I'll create a tailored walk for you and guide you around Frankfurt.
I will take you to the main highlights (Imperial Cathedral, "Römerberg", St Pauls church…) but also let you know about the best cultural events, shopping possibilities and restaurants. Plus the local markets & specialities in this very European town.
I hope that by the end of the tour you will have fallen in love with Frankfurt as well.